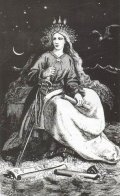 Fjallkonan or the Lady of the Mountains as seen by the German artist J.B. Zwecker in 1866.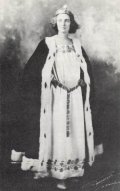 Sigrún Gunnlaugsdóttir (Mrs. Hannes J. Líndal) as Lady of the Mountains in Winnipeg 1924.
The first Fjallkona.

To see this year's Fjallkona, click here!
---

Some pictures in my Newsletters are not mine. They have been taken off the Net or from other sources and will be removed from here if the right owner claims so.