Did I ever tell you
that I had for months in my mind to visit some old Icelandic settlements in North America? No? Well, I went - and I'm back, a lot of work was waiting for me and even though I have been trying to put together some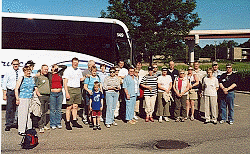 small "newsletter" the time has flown away while I have been thinking - thinking of this great country "over there" and all the GREAT people I met. I had the luck to meet many of my list members and to you I say:
Thank you for beeing there!
It was great to see you after many years of corresponding to some of you.
The trip started in Minneapolis. Actually it started in Keflavik, Iceland, but over there it started in Minneapolis. And what did we do? Some wise guy said: "Those who cannot remember the past are condemned to repeat it."
I wouldn't mind rerun the whole trip but right now I'll try to do it in writing.
We drowe eastward, north east, I believe, towards Wisconsin. On our agenda was to visit the place in Shawano county where the Icelanders settled once upon a time, in specific the settlement of
Stephan G. Stephanson
. Driving for more than an hour or two,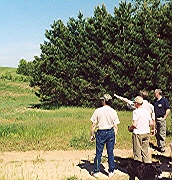 "It's over there - I think"
Visiting Stephan G. Stephanson
in Shawano County
is quite a trip for me here in Iceland, so ahead was a real journey :-) The spot where Stephan settled was quite nice so, lazy as I am, I wondered why on earth did he ever move from there. Well, maybe the view alone isn't enough for a farmer and maybe it wasn't so nice there in those days as it is now. Anyway, having farmed there for some seven years and later in N-Dakota for some eight years, Stephan ended up, still beeing a farmer, where nowadays people can live on the view alone - if they are in the tourist branch - in the Rocky Mountains, Canada. Hope to get there sometime before it's too late :-)
It was in Shawano county the first Icelandic congregation in N-America was founded; by reverend
Páll Þorláksson
. His parents, Þorlákur Gunnar Jónsson and Henrietta Lovísa Nielsen, had emigrated from Ljósavatn in Thingeyjarsýsla-South in 1873 with seven of their nine children and settled in Wisconsin. Páll and his brother Haraldur had emigrated in 1872 and according to the Emigration records, only 22 Icelanders emigrated that year. Well, we visited the Bethel Lutheran Church where the memory of Reverend Páll is cherished and then we headed for the city of Green Bay where we stayed for the night in comfort at Baymont Inn & Suites.
The following day we drove out the long peninsula towards Gills Rock and Northport Pier from where the ferry,
Arni J. Ricter
, goes to Washington Island. Unfortunately it rained cats and dogs during our visit there but it didn't prevent us to take the boat from the main island to a small island,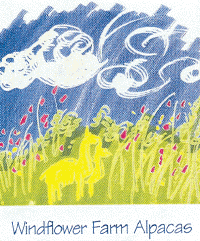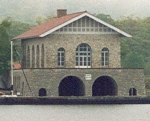 The "hideaway"
called The Rock or Rock Island, where the great inventor Hjörtur Þórðarson, better known as
Chester Thordarson
, built his "hideaway". On Washington island we had the opportunity to taste the "natives" speciality, the "whitefish", which was quite good. Well, I prefer the Icelandic cod :-) We enjoied the company of some "icelanders" on the island, one of them,
Hannes Andersen
was kind enough to show us around. And I got an addition to my Icelandic place names' database,
Gunnlaugson's Road
, probably named after
Pétur Gunnlaugsson
who settled on the island in 1873. Pétur was of the well known "Jökull" family; many of that family emigrated and the decendants are now scattered all over in N-America.
On Washington Island we made our first of many visit to an "icelandic" cemetery. Yes, there were many more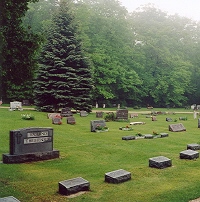 Washington Island Cemetery
to come along our road! The names of those first Icelandic settlers are the same as those of their descendants who still inhabit the Island, Gislason, Gudmundson, Gunnlaugsson, Einarson, Johnson (Jónsson) just to mention a few. And there are many Icelandic names to find on the toombstones in Washington Island Cemetery. We found also W.F. Wickman's toombstone, the Danish merchant who persuaded four young bachelors to move from Iceland to Washingon Island in 1870. They came and established the second oldest Icelandic settlement in America.
On the road again we made a stop somewhere in the Door County at a very interesting place,
Windflower Farm
, where Bernadette Rainsford and William Clayton are farming or breeding unusual animals, I thought it was Llamas but actually, it's
Alpacas
, as far as I understand. Bernadette, who is of Icelandic origin, with roots in Washington island was kind enough to invite the whole group to her fabulous home where she thrilled the ladies with her knitted and wowen products from the Alpacas' wool.
It was Green Bay again in the afternoon and the following day we headed for Duluth. It was a long drive and the landscape didn't remind me a bit of Iceland. We took a break at some few places and in one small town in the middle of nowhere,
Minoqcua
, I bought some T-shirts for my grandkids, something I do, whenever I travel abroad. We made a stop at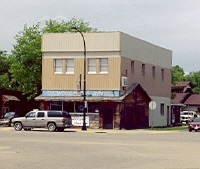 Great arcitecture
Ashland, a bartender there couldn't explain the name of the town,

Too many ribs!
so without knowing it we went on, soon we were passing through Superior towards the hills of Duluth. Nice city. We stayed at
Americinn Resort
, clean and comfortable, where I had the chance to check on my email. And there were some! The following day we started early in the morning as we were supposed to reach Grand Forks, N-Dakota, at a reasonable time. After short excursion through the "upper" part of Duluth, we headed for the Cemetery! Among the Icelanders buried there, is Kristján Jónsson (Chris Johnson) from Norðurárdalur in Mýrasýsla, Western Iceland. He was the "founder" and first superintendent of the Forest Hill Cemetery in Duluth. He emigrated in 1886 with his wife Guðrún Davíðsdóttir. Well, we drove west, many Deers were dead along the road, hit by cars. Fortunately none were jumping in front of our bus. We drowe through Leech Lake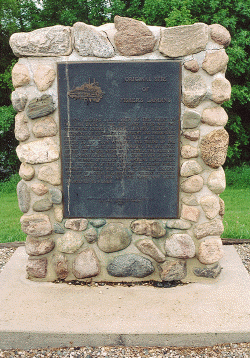 Indian Reservation and to
Itasca Park
where I managed to wade the Missisippi river.
Our next stop was
Fisher
on the Red River. In 1875 the name was
Fisher's Landing
. From there the group of Icelanders went on a boat with the intention to reach Icelandic River in Manitoba and build there the first Icelandic town in N-America,
Gimli
. (See my
Newsletter #13
)
On the bank of the river is a memorial stone with the following inscription:
In 1875 located just north of this point on the east bank of the Red Lake River was the Settlement known as Fisher's Landing. It began as a terminus of exchange of freight and passengers from steamboats playing the Red Lake and Red Rivers to and from Winnipeg and trains of the St.Paul and Pacific Railway. Among the buildings at the site in 1876 were four hotels, the Hudson's Bay Company Store, a general store, four Saloons, and a number of Saloon and Gambling tents. After the extension of the railroad to Grand Forks Fisher's Landing was moved to higher ground because of annual flooding. The present townsite was platted in 1879 and the name was later shortened to Fisher.
From Fisher is a short way to Grand Forks and Roadking Inn which was our goal for the evening.
Ahead was a visit to the Icelandic settlements in N-Dakota and from there to Winnipeg the following day. Of that in my next Newsletter.
Not much genealogy here! If you want to discuss any of the names mentioned, please drop me a line.
Hálfdan