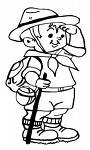 "Once a Scout, always a Scout"
. A well known phrase. As a young boy I was a Scout. It was fun and it was educating. I believe. We went camping and had fun, learned the names of flowers and birds in the spring and the heavenly stars in the wintertime. I learned to tie some funny knots which turned out to be very useful to me when as a 16 year old I spent one short summer as a seaman. Yes, catching herring in the waters north of Iceland. A lot of ropes had to be tied and spliced during that time. But I have forgot most of what we were expected to do as Scouts long time ago. Well, I still help old ladied to cross the street - if necessary. But you don't have to be a Scout to do that.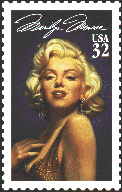 Once a stamp collector
, always a stamp collector? No. Not always. A lot of people collect stamps in their young days and when they grow up they lay off such a "childish" thing. Anyway, some are bitten by the bug as a youngster and start again in later days and even becomes philatelists. As I did. Became a serious philatelist, earning the first gold medal for Iceland at an international stamp exhibition and - just to brag a bit more - so far the only Icelander accepted as a juror at international stamp exhibitions and have been around as such. But In 2002 I quit. And instead I became even more involved in Genealogy than ever. Hopefully some of you may have gained from it. I did for sure.
I quit philately - or I thought so. Last year I accepted to be on the managing teem for an Internordic stamp exhibition -
Nordia 2009
- held in the end of May next in Hafnarfjörður town, just south of Reykjavík. Philatelists from all the Nordic countries will participate with their exhibits and collectors in USA (
The Scandinavian Collectors Club
) will send their exhibits in hope for a good valuation. All this job has taken a good part of my time so I may have neglected many a good friend when it comes to genealogy. Sorry for that.