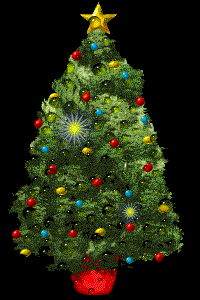 Merry Christmas
to all my friends!
Christmas is coming one again!
And still one more year is about to leave. I remember those days when days were too long, not passing fast enough so I could get this or that, my drivers licence or - whatever. That was long time ago. Now the days are rushing by much too quickly so I can't do even half of what I want to. Well, maybe it's me being so slow. So slow that I couldn't even think of what happened just recently when I LOST ALL my incoming email from the last four years or so up to the day a week ago. Terrible, terrible. A lot of mail - queries - I hadn't had the time to work on. So if you have wondered why I did not reply to your queries, this is maybe a reason. Well, partly at least. So, please send me all your queries again and I'll see what I can do.
In my Newsletter #70 (the last one) I mentioned my part in the Nordic Stamp exhibition NORDIA 2009 here in Iceland. The consequences? Well, I was drawn into the board of the philatelic federation as secretary and webmaster (
www.is-lif.is
). So now my time is split on two good hobbies, stamps and genealogy.
As some of you
may know,
retirement is a pretty tiresome business. Therefore, in October, we felt that we needed a little rest and flew to the town
Turgutreis
on the sunny beach of the Turkish Mediterranian coast. We had a wonderful time there in rather unusual (for us) surroundings. The town is a popular holiday destination with its 5 kilometres of sandy beaches, waterfront restaurants and bars.
Well, as said in the beginning: Christmas is coming one again! Wherever you go, the God is said to be the same whatever the religion is named. Therefore I show you the beautiful Mosque in Turgutreis along with the old and beautiful turf church in Hof in Öræfi at the slopes og Vatnajökull glacier, southeast Iceland. Not many emigrated from that area. Anyway, a big family emigrated from the farm Hofsnes situated nearby the church. The farmer there,
Magnús Jónsson
emigrated in 1903 with his wife
Jórunn Þorvarðardóttir
and their ten children. At first the family settled in Winnipeg where they took the name Johnson, but after Magnús' death the family moved to Riverton. A daugther, Guðrún Magnúsdóttir Johnson married Jón Thorsteinn Eyjolfsson from Unaland in Riverton. They had many children. I wonder if any of Jorunn and Magnus Johnson's many descendants reads this. It would be interesting to hear of them. Having said this -